COBERTURA REPUBLICA, PORTIMÃO

Do lugar de intervenção fazia parte um parque infantil com dois recintos pavimentados e vários equipamentos de recreio. O projecto teve como principal premissa a requalificação do parque infantil e do espaço público envolvente, dotando-os de uma área significativa de sombra, tão essencial à utilização e permanência das crianças e pais no parque nos meses quentes de verão. A estrutura desenvolve-se no sentido longitudinal da praça e é composta por oito pórticos, entre os quais é fixa uma tela micro-perfurada. As cores utilizadas, branco e caramelo, são as cores predominantes dos edifícios de referência da envolvente.

The site had a playground with two paved areas and various playground equipments. The project main premise was the requalification of the playground and its surrounding public space, providing it an important shaded area, so neeeded for the permanence of children and the parents in the park in warm summer months. The structure extends in the longitudinal direction of the square and is composed of eight gantries, between which a micro perforated screen is fixed. The colors used, white and caramel, are the predominant colors of the surrounding reference buildings.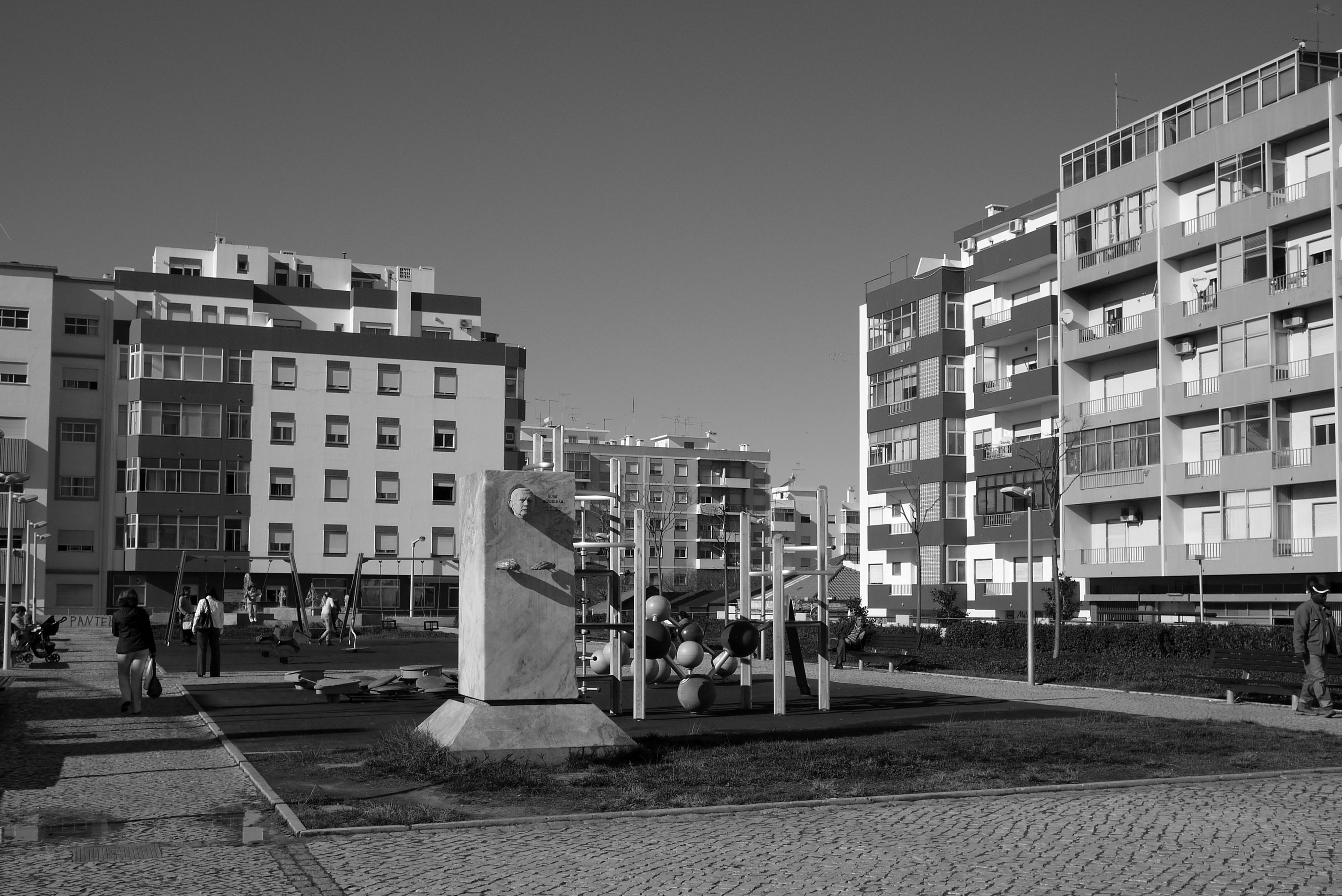 construção nova

new construction


cliente privado

private
client




construído 2015

built 2015
fotografia

photography

Francisco Nogueira
publicações

press

Archdaily