CASA HERÉDIA, LISBOA





reabilitação e ampliação

rehabilitation and expansion

cliente privado

private

client

construído 2019

built 2019

fotografia

photography

Francisco Nogueira

Do lote existente fazia parte um jardim de três frentes e uma moradia formalmente desenquadrada da simplicidade e austeridade características das moradias originais do bairro do

Restelo. O projeto teve como principais premissas restaurar a imagem da moradia existente e propor um novo volume de ampliação com uma nova linguagem. Redefiniu-se o

acesso à moradia, procedeu-se a uma quase total reorganização dos layouts interiores e otimizou-se a morfologia da cobertura para um novo sótão. Manteve-se a fachada da frente,

enquanto as fachadas lateral e tardoz foram alteradas pelo novo volume que veio propor novas janelas de relação com o exterior. No jardim tardoz desenhou-se uma piscina e um

espaço coberto para refeições. A casa tira partido das 3 orientações solares Oeste-Sul-Este e destina-se a morada de um casal.

The existing plot included a three front garden and an aesthetically disjointed house in a neighborhood characterized by originally simple and austere houses. The project's main
premise were recovering the image of the existing house and proposing a new volume of expansion with a different language.The house access was redefined, interior layouts
were reorganize and the roof morphology was optimized for a new attic. The front façade was maintained while the side and back facades were altered by the new volume that
came to propose new windows for outside. In the backyard garden a swimming pool and a covered dining area were designed. The house is solar oriented West-South-East and
is intended for a couple.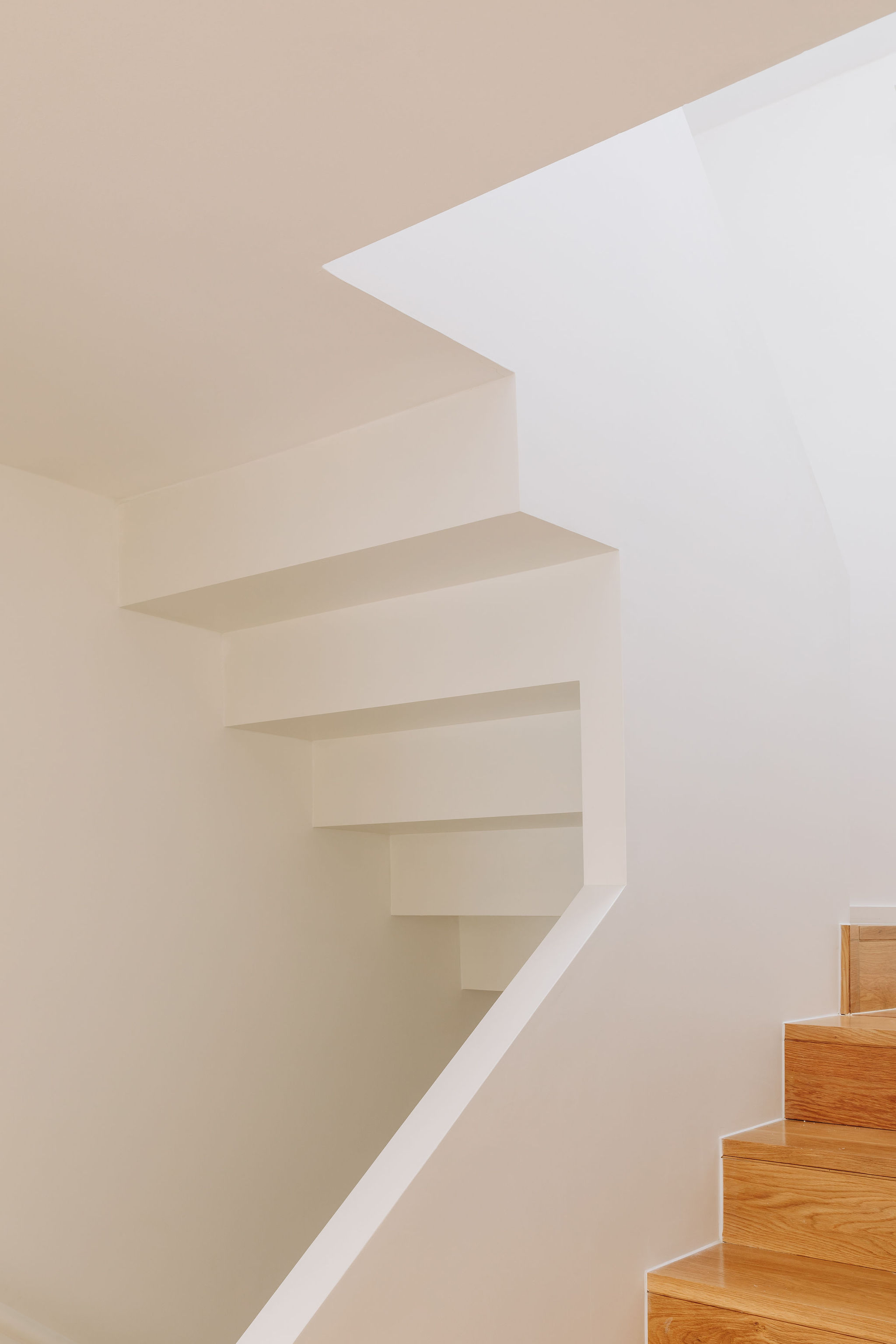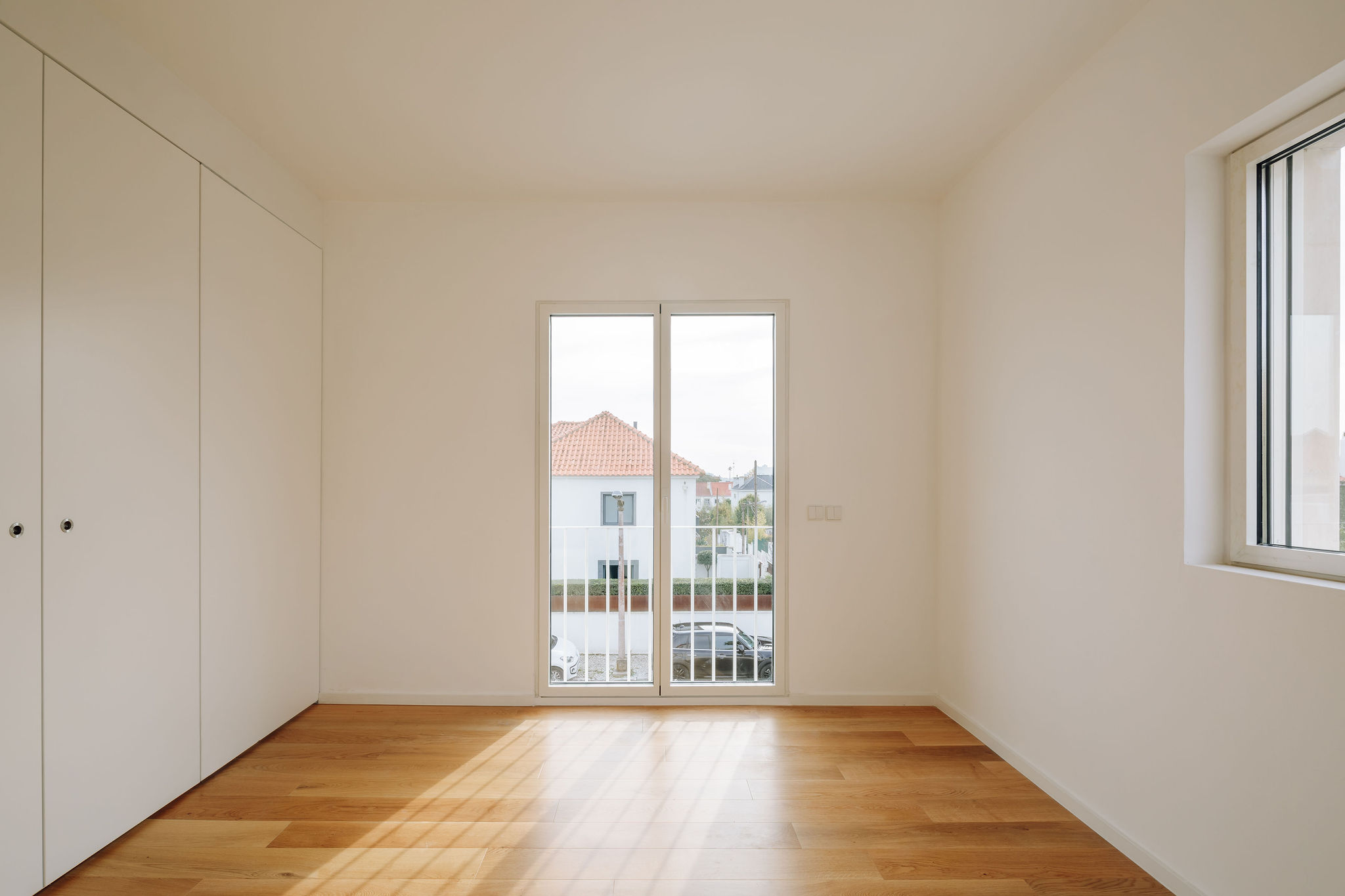 eabilitação e ampliação
rehabilitation and expansion


cliente privado

private client


construída 2020

built 2020


colaboração

collaboration

Lourenço Rebelo de Andrade
fotografias

photography

Francisco Nogueira
paisagismo

landscape

SuperBotanica