CASA CRISTÓVÃO, LISBOA
Do lote existente faziam parte um jardim de acesso, uma moradia de dois pisos, em mau estado de conservação, e um logradouro tardoz. O projecto teve como principal premissa a requalificação e ampliação da moradia existente, redesenhando-se a sua implantação e alçado tardoz e optimizando a morfologia da cobertura para um novo sótão. Manteve-se a fachada da frente e procedeu-se a uma total reorganização do layout interno dos pisos térreo e superior. No logradouro tardoz redefiniu-se a topografia e desenhou-se um pequeno jardim e um tanque de água. A casa tem orientação solar Nordeste-Sudoeste e destina-se a morada de uma família.
The existing plot included an access garden, a two storey decantig house, and a backyard courtyard. The project's main premise was the requalification and expansion of the existing housing, redesigning its deployment and back elevation and optimizing the morphology of the roof for a new attic. The front façade was maintained and the interior layout of the ground and upper floors was completely reorganized. In the back courtyard the topography was redefined and a small garden and a water tank were designed. The house has solar orientation Northeast-Southwest and is intended for a family.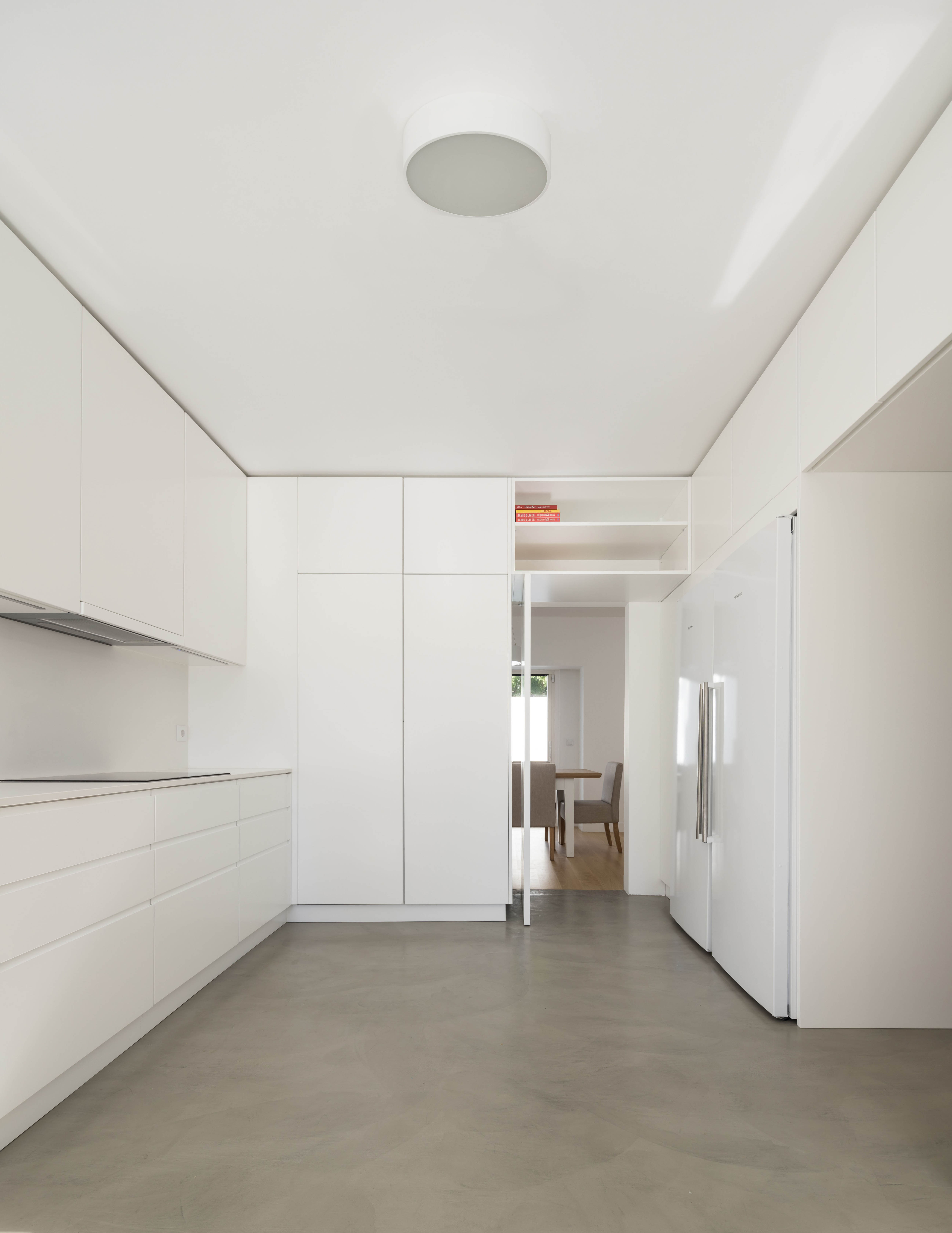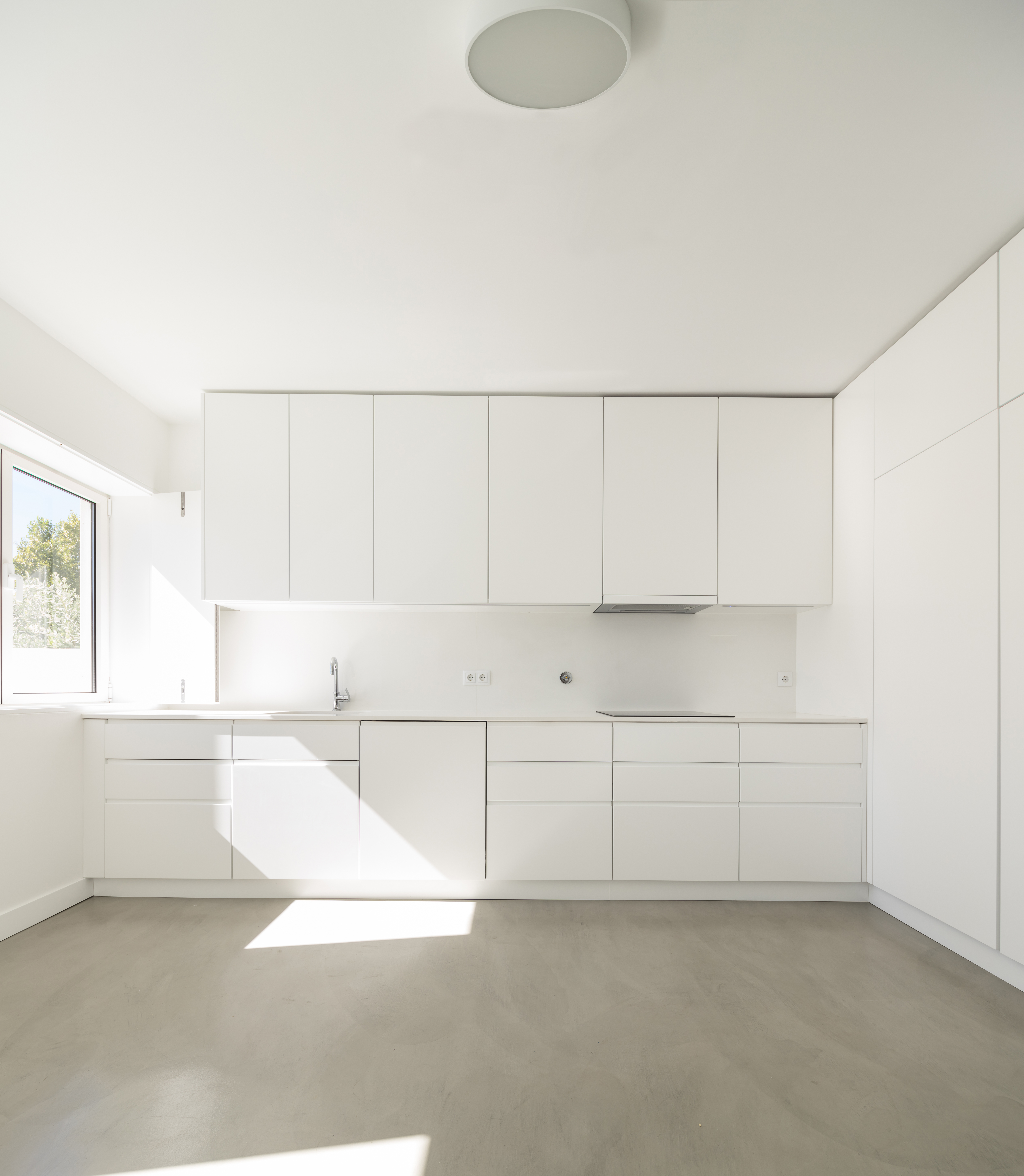 reabilitação e ampliação
rehabilitation and expansion


cliente privado

private client


construído 2017

built 2017


fotografia phtography Francisco Nogueira